How To Make Money With Affiliate Marketing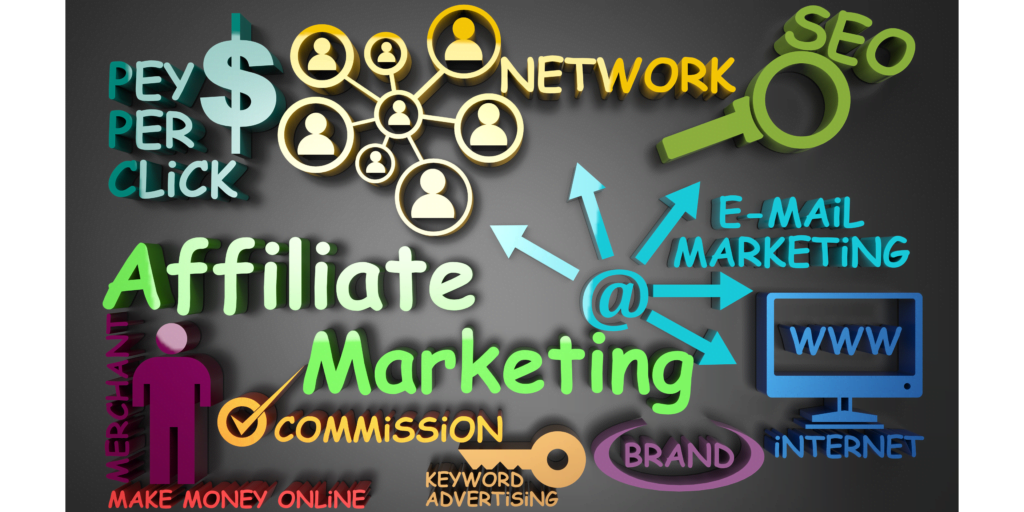 Affiliate marketing is a type of performance-based marketing in which a business rewards affiliates for each customer brought to the business by the affiliate's own marketing efforts. It is a popular way for companies to expand their reach and for individuals to earn income online. So it's a win win situation for both parties.
Here is a step-by-step guide on how to make money with affiliate marketing:
How To Make Money With Affiliate Marketing
Choose A Niche
Start by identifying a topic or product that you are interested in promoting. It's important to choose a niche that you have a passion for and that you have some knowledge about. That way you can promote the product easily and talk from experience.
The top three niches are health, wealth and relationships. As an affiliate, you make money when people spend money and the most money is spent on themselves in these three key areas.
Find Affiliate Programs
Look for companies that offer affiliate programs in your chosen niche. Many companies have affiliate programs that you can join for free. Some popular affiliate networks include Commission Junction, ClickBank, ShareASale, CJ Affiliate and Amazon Associates.
You can also simply search 'company name + affiliate program' to see if specific companies you have in mind have a program you can promote.
Sign Up For An Affiliate Program
Once you've found a program that you're interested in, sign up to become an affiliate. This typically involves filling out a form and providing some basic information about yourself.
Create A Website Or Blog
In order to promote products as an affiliate, you will need a platform to share your links and content. You can create a website or blog using platforms like WordPress or Squarespace.
Build An Audience
Once you have a website or blog set up, focus on building an audience. This can be done through SEO, social media marketing, and email marketing. There are many different platforms you can use. For example, my business has accounts on YouTube, Instagram, TikTok, Facebook and Pinterest.
Promote Products
Once you have an audience, you can start promoting products as an affiliate. This can be done through blog posts, social media posts, and email campaigns. When promoting products, it's important to provide value to your audience and to only promote products that are good quality and you believe in.
The best products to promote are ones that are delivered digitally, so items such as courses or software services. That way, you can promote to a global audience and hence increase your earning potential.
Try to find a mix of high ticket products, that provide commission pay-outs in excess of $1,000, and recurring revenue ones that pay out repeatedly on just one sale.
Track Your Results
It's important to track the results of your affiliate marketing efforts so that you can see what's working and what's not. Use tools like Google Analytics and Google Search Console to track traffic and conversions from your affiliate links.
Optimise Your Campaigns
As you gain experience with affiliate marketing, you can start to optimise your campaigns to improve your results. This may involve testing different techniques, adjusting your marketing efforts, and continually refining your approach.
Diversify Your Income Streams
While affiliate marketing can be a great way to earn income, it's important to diversify your income streams to ensure stability. This can be done through other online ventures, such as selling products or offering services. You can also diversify by promoting lots of different products and services from different providers.
Stay Up To Date
The world of affiliate marketing is constantly changing, so it's important to stay up to date with the latest trends and best practices. This may involve reading industry blogs, attending conferences, and participating in online communities.
Summary – How To Make Money With Affiliate Marketing
By following these steps and continually learning and adapting, you can build a successful affiliate marketing business. It takes time and effort, but with dedication and hard work, it is possible to make money with affiliate marketing.
Affiliate marketing as a model is excellent. For example, the overheads in starting and running the business are extremely low, which makes it a great business for beginners.
If you want to start your own online affiliate marketing business simply take the challenge. It's risk free and one of the top training programs currently available.
"Once you understand how affiliate marketing works and how to deploy your systems correctly, then the list of opportunity is endless."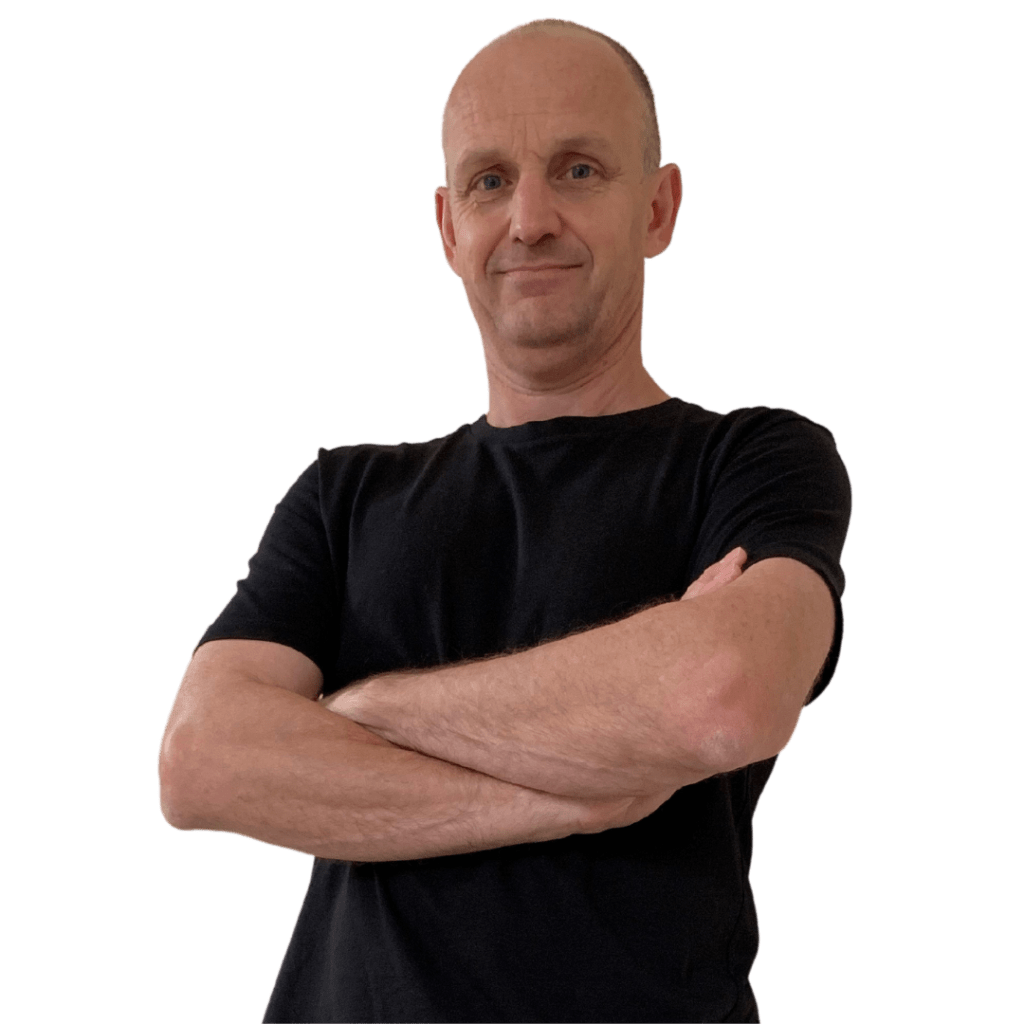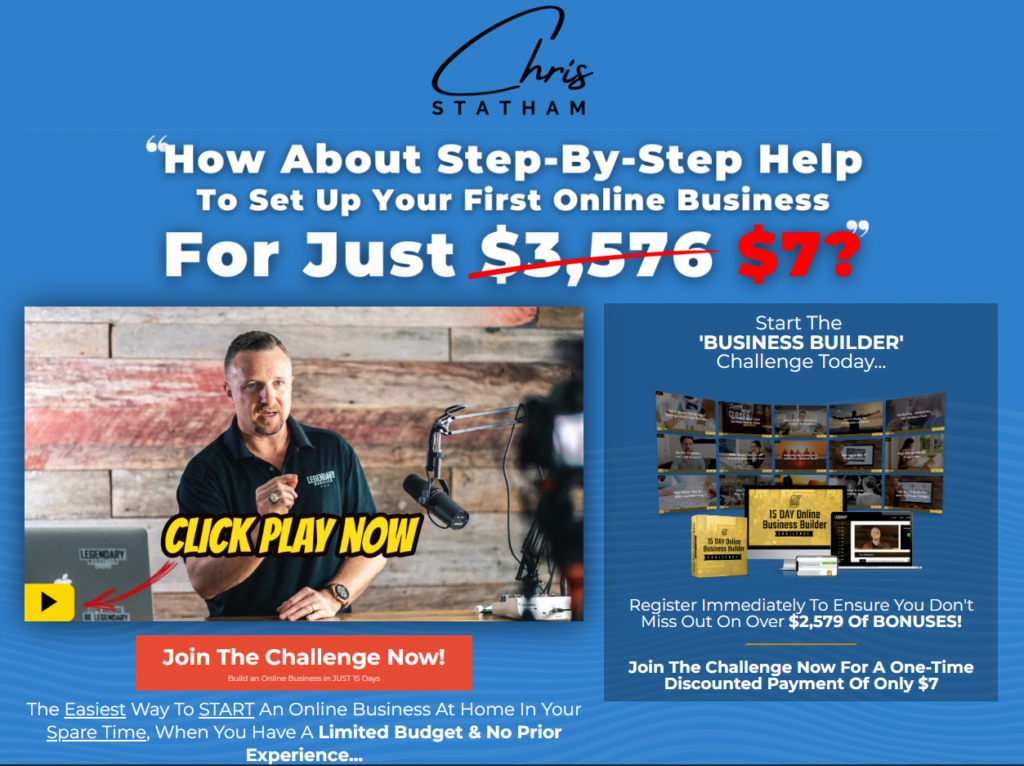 Need even more information? Checkout this indepth guide and learn how you can start your own affiliate marketing business today.
Disclosure: Some of the links in this article may be affiliate links, which can provide compensation to me at no cost to you if you decide to make a purchase. These are products I've personally used and stand behind. This site is not intended to provide financial advice and is for entertainment only.
---
Last Updated on 29 December, 2022 by Chris Statham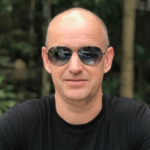 Chris Statham is a serial entrepreneur and full-time digital marketing expert. With 307,000 followers on social media and over 20 years online experience, he has helped and guided thousands of budding entrepreneurs starting out. You can learn more about his journey here.
"Once you understand how affiliate marketing works and how to deploy your systems correctly, then the list of opportunity is endless."